Hire Professional SOP Writers for Cover Letter for UK Visa
Are you looking for a bright academic future in one of the best British universities? The visa process is the most tiresome and lengthy if you don't submit the required documents correctly. Along with the visa, another important document that needs to be submitted with the application is a cover letter. A cover letter is a document written either by an immigration adviser or by the applicant. It is a summary of the application in the form of a letter that explains the vital points in your application in detail to the ECO. An Entry Clearance Officer is someone who assesses your visa application. The ECOs always run short of time to go through the entire application minutely. Therefore, a cover letter highlights the critical points of the application that helps the ECO. 
Many companies provide writers to prepare a cover letter for visa applications UK. One of the leading SOP writing services is Visa SOP Writers. Our way of working with a client makes us the best in the services. We have our in-house writers who are skilled and experienced in writing SOPs for visa applications and even cover letters. The multi-step process of our services includes a study of the client's profile following a questionnaire that is shared with the client. After that, the order is confirmed that a writer is assigned. On completion of the first draft, the client gets to check if there is any need to revise. Lastly, the final draft is shared. We guarantee an excellent writeup and maintain the recommended word count. Our writers work tirelessly to provide you with high-quality writing free from grammatical and spelling errors. Our company understands our clients' individual needs and requirements, so every client is assigned a write based on their goals and preferences. We are also well aware of our responsibilities to provide you with writing that adds value to your visa application so that you don't miss the chance.
Looking for the best Visa SOP Writers so that your Visa gets accepted in the First Attempt?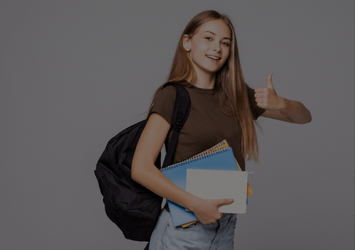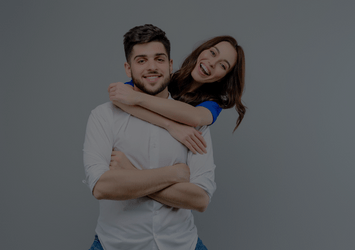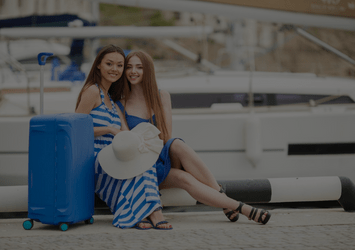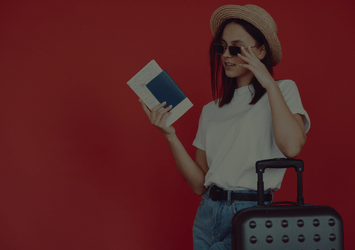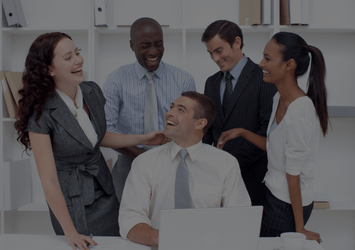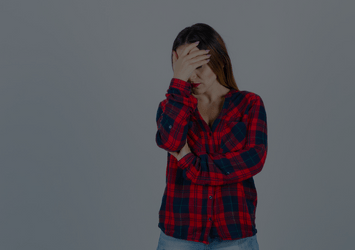 100% Unique Visa SOPs
We write every Visa SOP from the scratch after analysing the profile of the student thoroughly.

Expert SOP Writer for Specific Countries
Dealing with 50+ Visa SOPs daily, we have different writers to cater the demand for different countries.

On Time Delivery
We work with a sincere team, who are aware with the need to deliver drafts in stipulated time

Free Revisions
We try to do the best job in the first go. However, to make things right we provide Free Revisions.

Sample SOPs for the Quality Assessment
We share sample Visa SOPs so that students could understand the quality of content we provide.

No Compromise with Quality
Our writers are well trained before they are given the task of writing SOP for Visa for students.
Accolades of Our SOP Writing Services in India
Spouse / Dependent Visa SOP
Visitor / Tourist Visa SOP
Got Visa Refusal and looking for the Best Visa SOP Writing Services for the Impeccable LOE?





Order Placed with Payment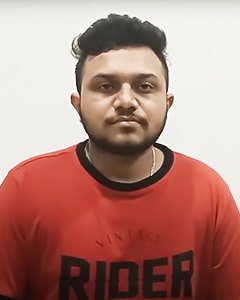 SOP for Canada Study Visa
Rishi Bosiya got his Canada Study Visa Permit in the first attempt after applying for it with a perfectly written Student Visa SOP from Visa SOP Writer – SOP & LOR Writing Agency. He he very satisfied that he got the visa and thanked whole team of Visa SOP Writer for their effots and quality SOP Writing Services.
He got the reference of Visa SOP Writer through one of his friend who also availed services from Visa SOP Writer Team after his Canada Student Visa got refused. He reapplied with the help of Refusal Expert team of Visa SOP Writer and his visa approved in the second attempt.
Letter of Explanation for Canada Study Permit
Sukhvir Singh Recently got his student visa for canada with the help of Visa SOP Writer team. He searched for the best sop writing services in India and ended up shortlisting Visa SOP Writer as we are a award winning company having lots of positive reviews.
Then we preapred a perfect Statement of Purpose for canada student visa according to his profile and addressing the rejection reasons. He got his study permit and is very thankful to Visa SOP Writer team, especially Devangi Mam.
Devangi mam also provided him some consultation regarding Visa application.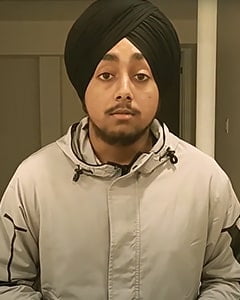 Frequently Asked Questions For Visa SOP
1. Is a Cover Letter mandatory for a UK visa application?
The Home Office does not require a cover letter. However, a cover letter summarizes your application and elaborates on the essential points so that the ECOs don't need to read through the entire application. From this point of view, a cover letter benefits you, increasing your chances of
getting visa approval.
2. What if I need to correct the visa application form?
If the mistake significantly impacts your visa application, you should withdraw the application and claim a refund. But if it is a minor mistake, you may address it in the cover letter.
3. What are the common mistakes to avoid in a cover letter for a UK visa?
There is a list of mistakes applicants usually make while writing a cover letter for a UK visa. These are- spelling mistakes, incorrect addressing, excessively lengthy cover letter, personal approach instead of a formal tone, making it unnecessarily complicated, etc.