Feedback And Reviews About Visa SOP Writer
We will get back to you shortly.
Meanwhile check our other services and Media Coverages.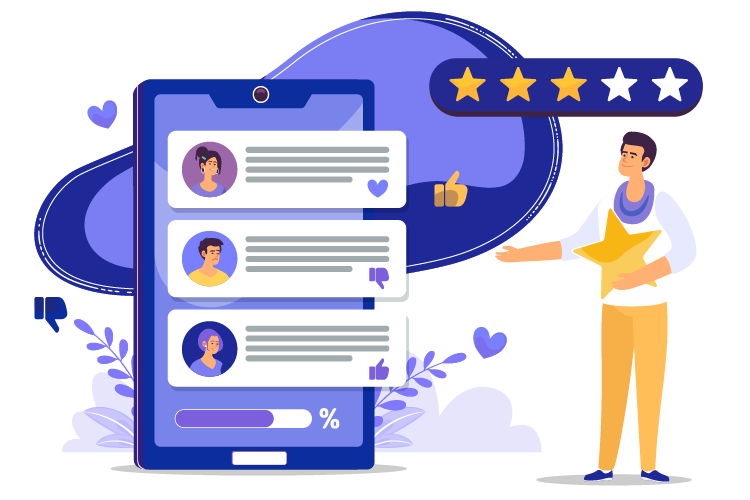 Visa SOP Writer is India's leading agency for Content and Academic writing. It was founded by Mr. Suneet Kumar Singh with a vision to provide quality content solutions to the clients. He started Visa SOP Writer immediately after completing his MBA from Chandigarh Business School. At that time, there were none or few agencies who were offering content writing as a service. Unlike others, Suneet not only say but believes that "Content is King". It can be seen in the quality of Content that Visa SOP Writer provides.
Visa SOP Writer Featured In Media for SOP Writing Services Online








Visa SOP Writer

Awards and Magazines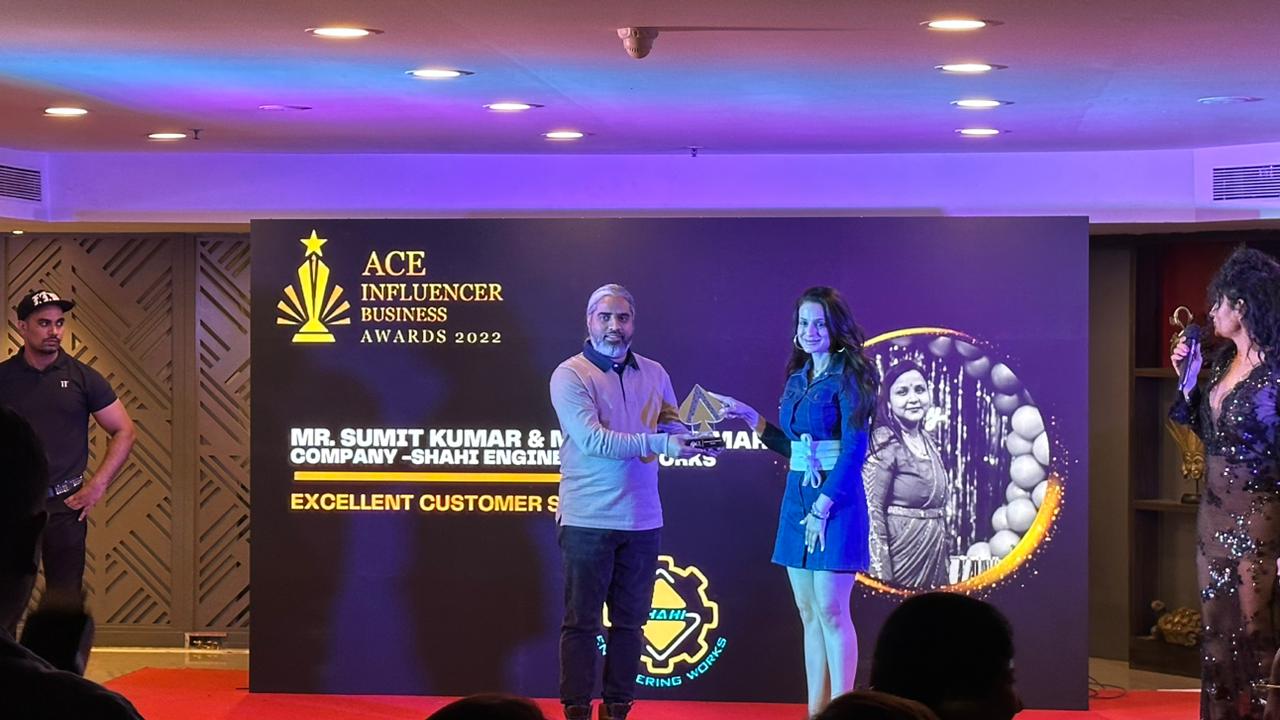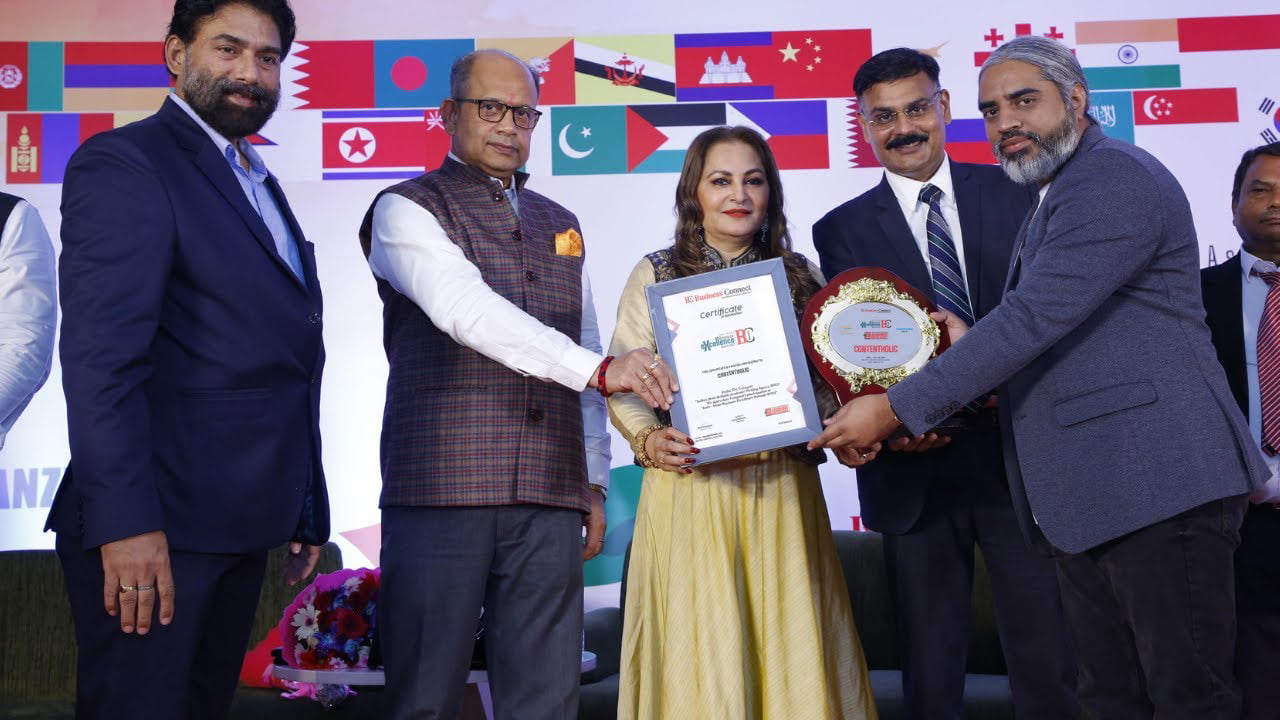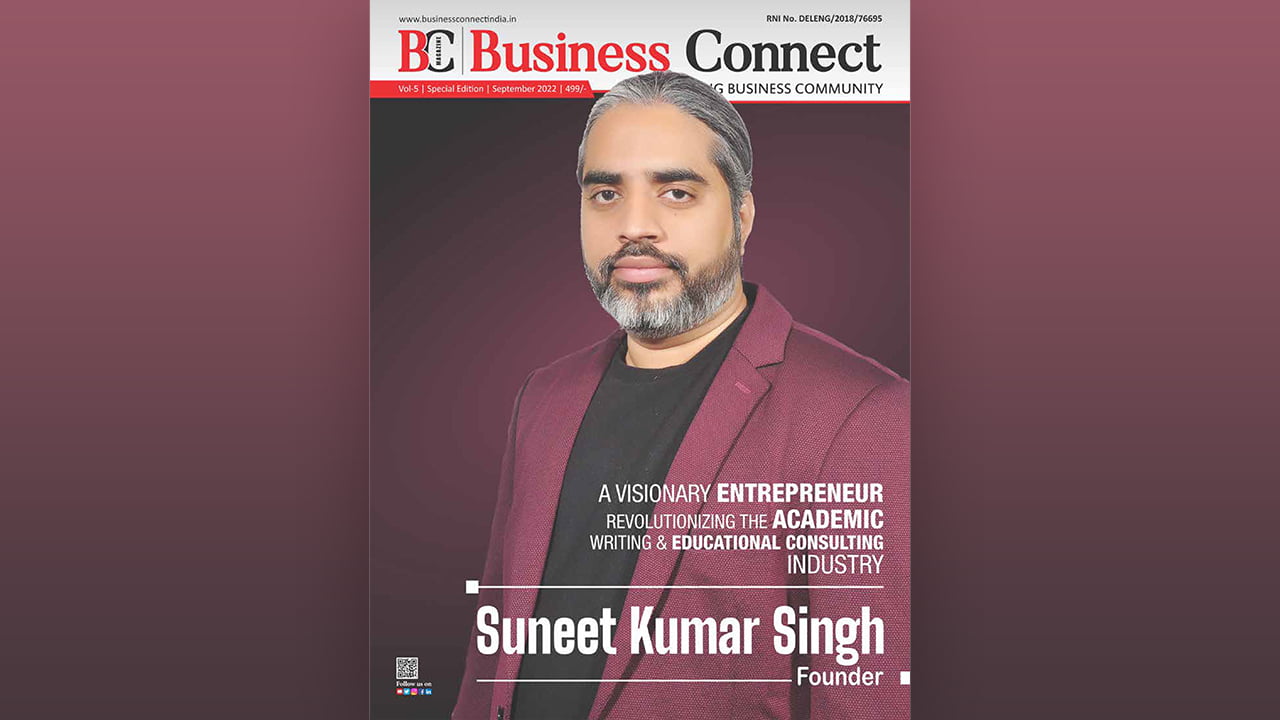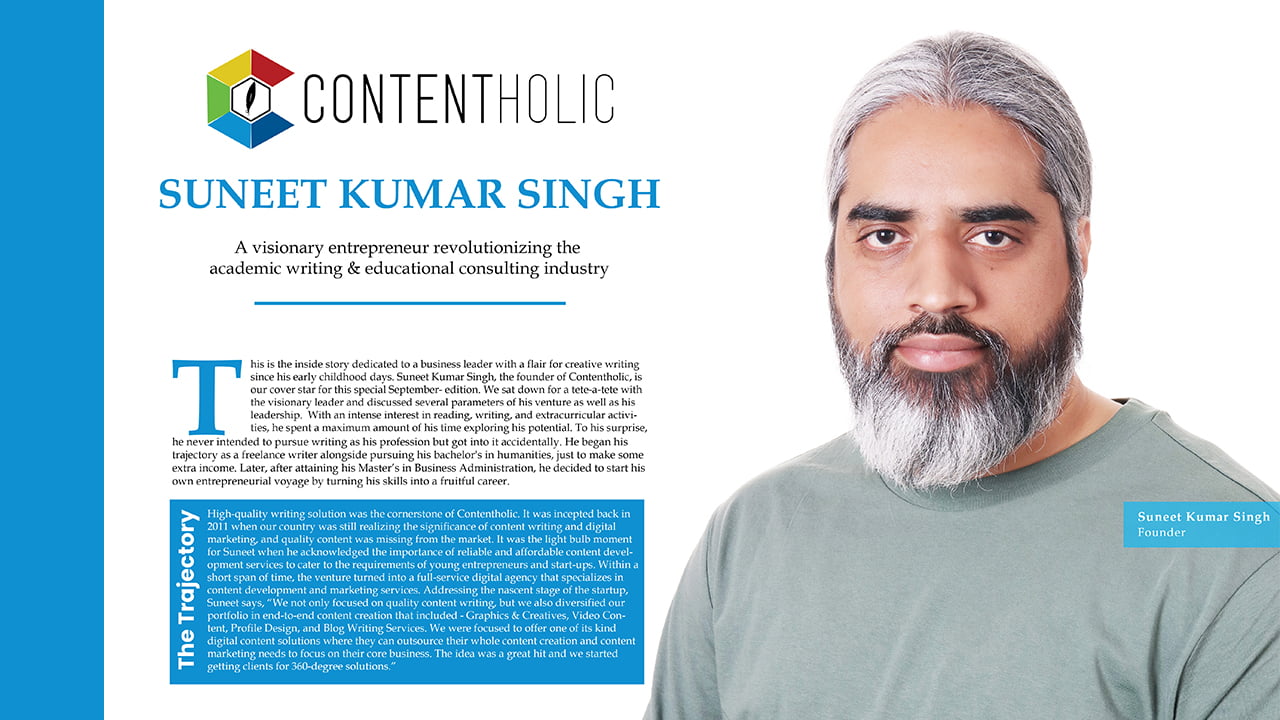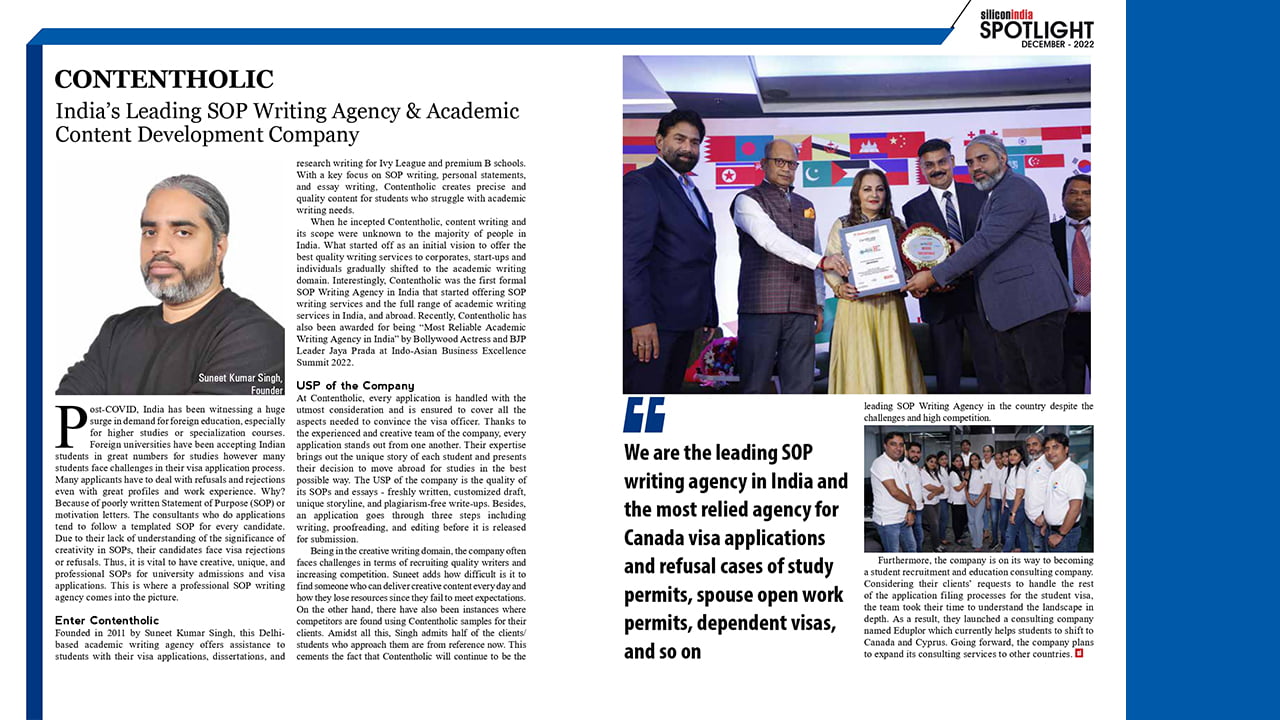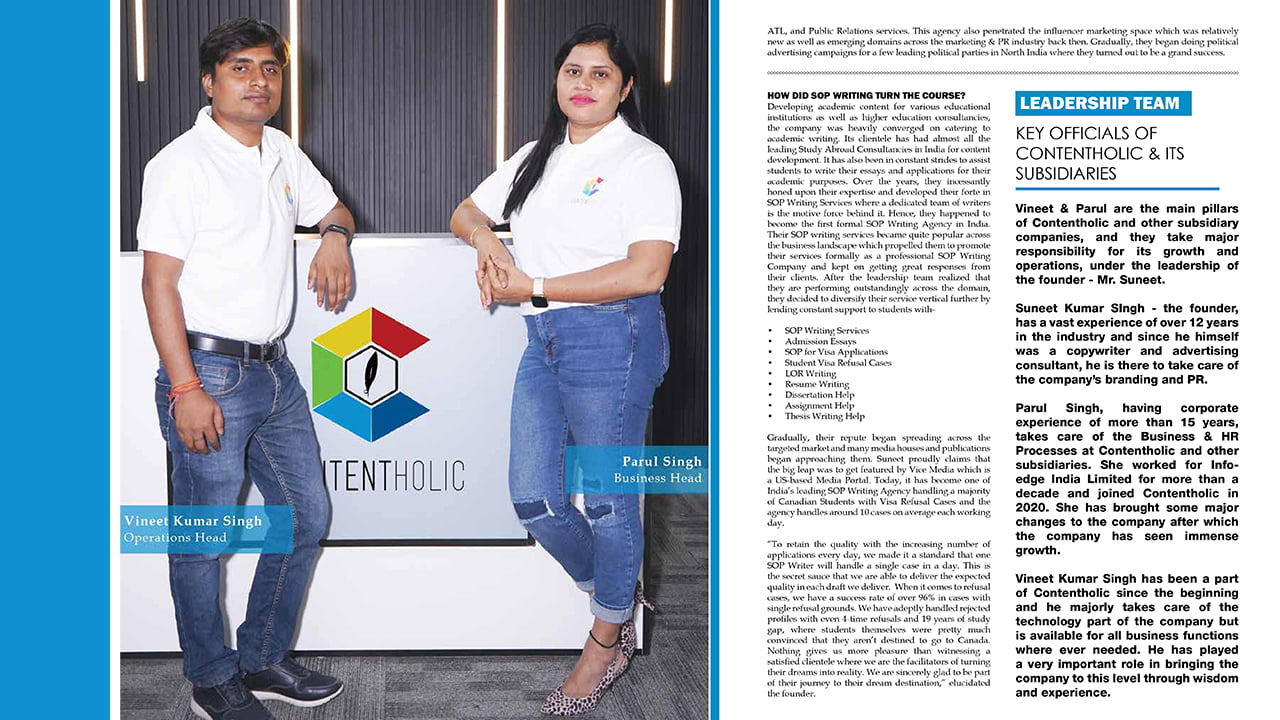 Visa SOP Writer

Awarded By Jaya Prada