Professional Content Writing Services to Take Your Goals to the Next Level
We draft powerful content that turns the table for you.
Many people dream of going abroad for different reasons. While some opt for higher studies in a foreign university, some wish to fulfill their coveted dream of having an exotic holiday overseas. An SOP for a visitor visa is a document you will require if you wish to travel to a foreign country temporarily. You need to provide this document along with your country visa application. An SOP has the power to approve or reject your plea to temporarily enter the territory of a country for different purposes, including travel. A well-written SOP stuffed with information like your Purpose of visiting, destinations you will be covering during your stay, sources of finance, etc., is a necessary document the visa department requires from you.
A Professional Brand for SOP Visitor Visa
Generally, the SOP mandates are declared by the visa office or embassy. To get access to the desired country, you must follow all the regulations while writing a visitor visa SOP. It should meet the quality of the language and the word count. As a beginner, it may be challenging. We recommend hiring a professional SOP writer who has been doing this job for years. We are a qualified service provider that can help you write a great SOP. Our expert writers for SOP for Visitor Visa can help you structure quality professional statements to convince the visa officers. We are the leading SOP Writers for Visitor Visa who can help with fantastic write-ups for your visa SOP. Our company has the best writers that can help with writing a professional SOP that can help you with quality write-ups. Our expert writers know the right ingredients to write a unique document. We are committed to deliver well-researched and plagiarism-free content. Thus, it will help you pass your visa application on the first attempt. So, to get the best Visa SOP Writing Services, contact us. 

100% Unique Visa SOPs
We write every Visa SOP from the scratch after analysing the profile of the student thoroughly.

Expert SOP Writer for Specific Countries
Dealing with 50+ Visa SOPs daily, we have different writers to cater the demand for different countries.

On Time Delivery
We work with a sincere team, who are aware with the need to deliver drafts in stipulated time.

Free Revisions
We try to do the best job in the first go. However, to make things right we provide Free Revisions.

Sample SOPs for the Quality Assessment
We share sample Visa SOPs so that students could understand the quality of content we provide.

No Compromise with Quality
Our writers are well trained before they are given the task of writing SOP for Visa for students.
SOP Writing for Countries

SOP for Visitor Visa in Canada

SOP for Visitor Visa in Australia

SOP for Visitor Visa in Ireland

Cover Letter for Visitor Visa in UK

SOP for Visitor Visa in New Zealand

SOP for Visitor Visa in Sweden

LOM for Visitor Visa in German

Cover Letter for Visitor Visa in Schengen





Order Placed with Payment



Accolades of Our SOP Writing Services in India
Spouse / Dependent Visa SOP
Visitor / Tourist Visa SOP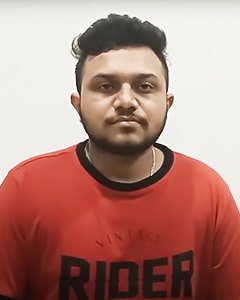 SOP for Canada Study Visa
Rishi Bosiya got his Canada Study Visa Permit in the first attempt after applying for it with a perfectly written Student Visa SOP from Visa SOP Writer – SOP & LOR Writing Agency. He he very satisfied that he got the visa and thanked whole team of Visa SOP Writer for their effots and quality SOP Writing Services.
He got the reference of Visa SOP Writer through one of his friend who also availed services from Visa SOP Writer Team after his Canada Student Visa got refused. He reapplied with the help of Refusal Expert team of Visa SOP Writer and his visa approved in the second attempt.
Letter of Explanation for Canada Study Permit
Sukhvir Singh Recently got his student visa for canada with the help of Visa SOP Writer team. He searched for the best sop writing services in India and ended up shortlisting Visa SOP Writer as we are a award winning company having lots of positive reviews.
Then we preapred a perfect Statement of Purpose for canada student visa according to his profile and addressing the rejection reasons. He got his study permit and is very thankful to Visa SOP Writer team, especially Devangi Mam.
Devangi mam also provided him some consultation regarding Visa application.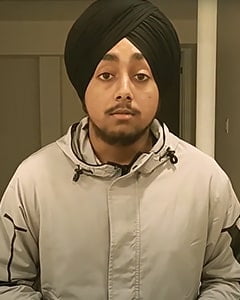 Frequently Asked Questions
1. Is SOP mandatory for a Canada visa?
Yes, providing an SOP to get a Canada visa is mandatory, as it is an essential document for the officers to analyze.
2. Why do visitors' visas get rejected?
They may reject your Visitors Visa because you may not have all your requirements compacted. Therefore, the visa application may have failed to provide the details needed.
3. Do we need SOP for tourist visas?
Yes, you need SOP for a visitor visa if you are going for a brief time. They place the particular piece of document inside your password. 
4. Why is SOP necessary for a Visa?
Yes, one of the essential aspects you need to decide your visa selection or rejection.