Professional Content Writing Services to Take Your Goals to the Next Level
We draft powerful content that turns the table for you.
The Statement of Purpose or SOP for a work Visa is a document you need during the admission process in a foreign country to obtain a work permit from the visa-issuing authority. This exclusive official document states your personality, qualifications, character, work, and ideas. Therefore, the visa officers get to know your background, key achievements, and everything that shows your enthusiasm to get the visa. 
Getting a work visa is an extremely challenging task. Any problem in its application can get it canceled by the visa officers. Writing an SOP for work visa by following the mandates is not enough; the quality of the writing must be checked along with the uniqueness of the write-up. Monotonous SOPs have a high chance of getting rejected. The increasing competition and the growing number of rejections of applications forced people to seek help and assistance. We provide excellent Visa SOP writers for a meticulously written Statement of Purpose for your student visa.
Best Work Visa Writers for your SOP
When you are passionate about pursuing your visions, we support you in making them a reality. The SOP Visa Application Service is a one-time service that allows you to achieve your long-term goals with a short-term investment. As an aspirant, getting the SOP visa successfully is better than paying the fee with regret. We provide you with the best-written SOPs by assigning writers based on your unique requirements and profile traits. 
Our team has the best-skilled visa SOP writers who strive to understand the applicant's needs and fill them with an accurate statement of the visa's purpose. Our team includes a large pool of qualified SOP writers. Hence, our team can develop SOPs for visa applications, university admissions, and work permits anywhere in the world. Moreover, the goal is to provide you with excellent Visa SOP Writing Services. Our services offer an expert team of writers who will help you individually and help you with the procedure.
We have a professional team to work upon that. Our expert writers can write SOP for USA work visa. Not the only USA, but we can write SOP for any country's work visa. We know what we have to add in the statement of purpose to make your application better than others. Statement of purpose is an important thing. And we pay a lot of attention to it to make it better.

100% Unique Visa SOPs
We write every Visa SOP from the scratch after analysing the profile of the student thoroughly.

Expert SOP Writer for Specific Countries
Dealing with 50+ Visa SOPs daily, we have different writers to cater the demand for different countries.

On Time Delivery
We work with a sincere team, who are aware with the need to deliver drafts in stipulated time.

Free Revisions
We try to do the best job in the first go. However, to make things right we provide Free Revisions.

Sample SOPs for the Quality Assessment
We share sample Visa SOPs so that students could understand the quality of content we provide.

No Compromise with Quality
Our writers are well trained before they are given the task of writing SOP for Visa for students.
SOP Writing for Countries

SOP for Work Visa in Canada

SOP for Work Visa in Australia

SOP for Work Visa in Ireland

Cover Letter of Work Visa in UK

SOP for Work Visa in New Zealand

SOP for Work Visa in Sweden

LOM for Work Visa in German

Cover Letter for Work Visa in Schengen





Order Placed with Payment



Accolades of Our SOP Writing Services in India
Spouse / Dependent Visa SOP
Visitor / Tourist Visa SOP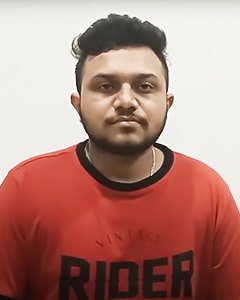 SOP for Canada Study Visa
Rishi Bosiya got his Canada Study Visa Permit in the first attempt after applying for it with a perfectly written Student Visa SOP from Visa SOP writer – SOP & LOR Writing Agency. He he very satisfied that he got the visa and thanked whole team of Visa SOP writer for their effots and quality SOP Writing Services.
He got the reference of Visa SOP writer through one of his friend who also availed services from Visa SOP writer Team after his Canada Student Visa got refused. He reapplied with the help of Refusal Expert team of Visa SOP writer and his visa approved in the second attempt.
Letter of Explanation for Canada Study Permit
Sukhvir Singh Recently got his student visa for canada with the help of Visa SOP writer team. He searched for the best sop writing services in India and ended up shortlisting Visa SOP writer as we are a award winning company having lots of positive reviews.
Then we preapred a perfect Statement of Purpose for canada student visa according to his profile and addressing the rejection reasons. He got his study permit and is very thankful to Visa SOP writer team, especially Devangi Mam.
Devangi mam also provided him some consultation regarding Visa application.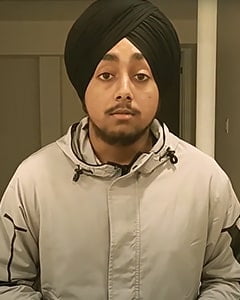 Frequently Asked Questions
1. Can you pay someone to write your SOP?
Yes, you can hire services like ours to write your SOP document with a professional and unique essence.
2. Do officers read the SOP you put your efforts into?
Yes, they read your SOP to analyze more about your background, academics, passion, and goals. Therefore, this makes it easier for them to understand and decide whether or not to grant you the visa. 
3. Can you write SOP in one day?
Yes, you can write an SOP in a day, but it is better to avoid a last-minute rush to write it. A well-researched SOP is better for a visa application which can take up to 7-8 hours.
4. Shall you write or type your SOP?
Handwritten is a better form. But you can type it out as well. 
5. How long shall an SOP be?
700-1000 words is a good length for an SOP document.