Professional Content Writing Services to Take Your Goals to the Next Level
We draft powerful content that turns the table for you.
Every year over a million students apply for a student visa to study in the best university abroad. An SOP  is a document that accompanies your visa application and enables the visa officer to know your objective behind pursuing higher education in a specific country. Based on the details mentioned in a Statement of Purpose, the visa-issuing authority can approve or decline your plea for a student visa. An SOP for student visa is an important and unique document that must be written carefully and for increasing your chances of visa approval. We know writing SOP is one of the most daunting tasks a student must handle while preparing to enter a foreign university. Thus, we provide experienced Visa SOP writers to help you through this important step. 
Most foreign universities mention the mandates for an SOP for student visas. If not, then you must abide by the general directives. Your statement of purpose for a student visa must include the prospects of your career, your vision, your short and long-term goals, why you chose a specific course or university, your family background, your economic condition, etc. You can get the format and sample SOPs on the web, but only a professional SOP writer knows the tactics to script the write-up the most flawless write-ups.
Our Best Services for Professional Writing
We have a great team of expert SOP Writers for Student visa that can help you write an excellent SOP. With our services, you can take care of the other tasks while leaving your sop for study visa on us. Your desire to go abroad and build your career is no longer a dream. We are there to prepare a good-quality statement of purpose for your visa application, irrespective of the country of your choice.

100% Unique Visa SOPs
We write every Visa SOP from the scratch after analysing the profile of the student thoroughly.

Expert SOP Writer for Specific Countries
Dealing with 50+ Visa SOPs daily, we have different writers to cater the demand for different countries.

On Time Delivery
We work with a sincere team, who are aware with the need to deliver drafts in stipulated time

Free Revisions
We try to do the best job in the first go. However, to make things right we provide Free Revisions.

Sample SOPs for the Quality Assessment
We share sample Visa SOPs so that students could understand the quality of content we provide.

No Compromise with Quality
Our writers are well trained before they are given the task of writing SOP for Visa for students.
SOP Writing for Countries

SOP for Student Visa in Canada

Visitor SOP for Student Vsa in Australia

SOP for Student Visa in Ireland

Cover Letter Student Visa in UK

SOP for Student Visa in New Zealand

SOP for Student Visa in Sweden

LOM for Student Visa in German

Cover Letter for Student Visa in Schengen





Order Placed with Payment



Accolades of Our SOP Writing Services in India
Spouse / Dependent Visa SOP
Visitor / Tourist Visa SOP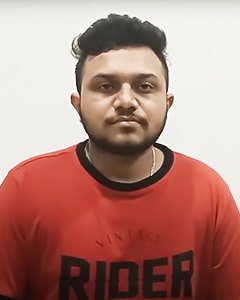 SOP for Canada Study Visa
Rishi Bosiya got his Canada Study Visa Permit in the first attempt after applying for it with a perfectly written Student Visa SOP from Visa SOP Writer – SOP & LOR Writing Agency. He he very satisfied that he got the visa and thanked whole team of Visa SOP Writer for their effots and quality SOP Writing Services.
He got the reference of Visa SOP Writer through one of his friend who also availed services from Visa SOP Writer Team after his Canada Student Visa got refused. He reapplied with the help of Refusal Expert team of Visa SOP Writer and his visa approved in the second attempt.
Letter of Explanation for Canada Study Permit
Sukhvir Singh Recently got his student visa for canada with the help of Visa SOP Writer team. He searched for the best sop writing services in India and ended up shortlisting Visa SOP Writer as we are a award winning company having lots of positive reviews.
Then we preapred a perfect Statement of Purpose for canada student visa according to his profile and addressing the rejection reasons. He got his study permit and is very thankful to Visa SOP Writer team, especially Devangi Mam.
Devangi mam also provided him some consultation regarding Visa application.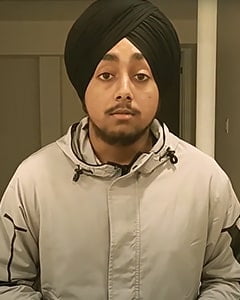 Frequently Asked Questions
1. What is SOP for Study Visa?
An SOP in study visa is a statement that clears out your intent of studying abroad. The official later on reviews the letter for further procedure.
2.What shall you avoid in SOP writing?
You shall not work last minute in your SOP and also avoid writing weak intros. You shall not write it in informal language or add any slang.
3. Can you start your SOP with your visa?
Yes, you can start your SOP with a question. However, use questions that include your goals and show your passion.
4. Shall you mention your name in SOP?
You shall write your SOP based on the requirements provided to you. Avoid using any personal mentions like family, citations, or anything.
5. Why hire a professional writer for SOP?
Hiring a professional SOP writer will help you get exclusive, unique writing that will help you not get any rejections.